There are things I've come across in my years as a writer, editor, and agent that I'm always telling friends they must try out. Products, services, and other miscellany that make my life as a writer so much easier. Now I've collect them all in one place for your perusal.
While there is an up-front cost or subscription fee for most of these, I swear by them as tools for just about any writer. Also, pop over to these pages for suggestions on free writing resources online and recommended books on publishing and writing.
You might have noticed that Scrivener fans are somewhat enthusiastic about this product. That's because it's the most amazing writing program I've found—and it was created specifically for writers. Follow this link for a more expansive explanation on why I think every writer should at least try it out. If you're like me, you'll immediately love it. Don't fret if you don't; like everything in life, it won't work for everyone. I just like how I can tailor it to fit my needs and preferences as a writer.

Freedom and Anti-Social are great programs for keeping you on track and increasing productivity . . . by blocking the internet for some quiet, anti–social media time. I provide a more detailed explanation here.

If you're heading into serious query mode, Publishers Marketplace is one of the best resources for narrowing down your list. This is where a many agents and editors post recent book deals they've done. Some agents have more extensive submission guidelines on their PM page, as well as details on who they represent and books they've sold in the past. While $25/month might seem steep, you can cancel the subscription at any time. (Hint: Some writers subscribe to get all the information they need for querying and then cancel after one month.) The Publisher's Lunch newsletter is excellent for keeping up with what's going on in the book world. The free version of the newsletter has great—and reliable—information, but for full access to articles and such, you'd have to subscribe.
If you've ever had a website hosted by a company other than WordPress or Blogger, you know what a nightmare it can be. Unless you're willing to pay an arm and your firstborn child, customer service is terrible to nonexistent, and whatever special pricing they offer when you sign up evaporates popsicles on hot cement when the original term is over. (At my last host, I went from $2.50/month to $15/month. No joke.) So when I saw people on the interwebs talking about and recommending A Small Orange, I took notice. In the short time I've been with them, their customer service has been incredible. They don't do that special signup deal, but they have low standard rates that aren't much higher than the "deals." ($5/month. Also no joke.) So far, this is the best moderately priced web host I've found.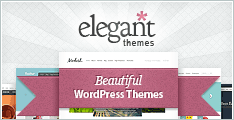 I searched for ages to find a good template for building websites, and I finally found one: Elegant Themes. If you like the style of this website, that's where I got it. (I use the Feather Theme.) The designs look professional and they're so easy to use, especially since they work with WordPress.org. There is a yearly subscription fee, but you'd pay much more than $69 for a single WordPress template this functional elsewhere.

This one isn't just for writers, but Moo Cards are amazingly handy at writers conferences and other schmoozing activities. What, you ask, makes them so cool? Why, because they're mini. The first time I saw them, a writer had pulled out her keychain with a case for business cards. I instantly fell in love, but more so once my cards arrived. They have awesome templates and images. Now I carry my cards with me everywhere, attached to my keys. And since my card case is orange, it's so much easier to find my keys when digging through my purse.
Good red pens can be impossible to find. I can positively say that the Sharpie Stylo Pen (fine point) is pretty much the perfect editing pen. They write clean and clearly, and they don't smear. At all. I'm linking to the six-pack because it contains my favorite color for editing: Purple. It stands out like red but doesn't look as much like you've murdered a manuscript. Sky blue, teal, and green are also good options. Basically, it needs to stand out so you can easily see all the edits clearly and be legible so you don't have to squint to read too-bright colors.

This might seem like an odd suggestion, but if you've ever been tip-tapping away at your keyboard late into the night, and your fingers start going numb from the cold, you need a good pair of fingerless gloves. I haven't found a perfect set yet, but I'm on the lookout. One option, if you're a knitter, is to create a pair that fits exactly as you want them to. Jodi Meadows created an awesome (free!) pattern for fingerless mitts.
Note: I'm registered as an affiliate with some of these sites/companies, but I'd honestly tell you about them anyway because I love them and use them myself. You could consider it a contribution to the "Michelle needs to eat" fund while getting great stuff you need.